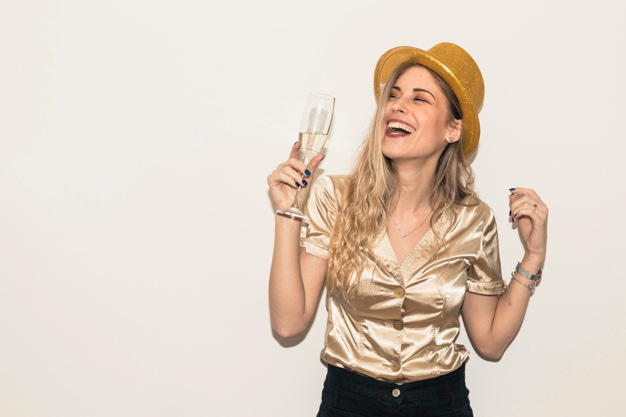 Good morning!
The sun is shining where I live and it is a real mood booster. I've been spending the last 15 minutes trying to decide what to talk about other than being in quarantine captivity, but it's all I can write about right now.
I'm currently reading Soulbbatical: A Corporate Rebel's Guide To Finding Your Best Life. The last pages are finally revealing some tangible how-to's pertaining to "living your best life" and it made me realize how often we put our passions to the wayside because…"now isn't the right time."
The number one reason people put something off — starting a business, having another baby, remodeling their kitchen, investing in a better wardrobe — is because "the timing it off." When in reality, the timing is literally always off.
Our passions, aka things in life that excite and liberate us — be it professional, personal, spiritual or whatever — are what makes us feel alive and free and excited.
Why do we ignore those gut feelings because the timing is inconvenient?
The Right Time is Both Never and Now
The timing is and always will be inconvenient. The bigger question is one of confidence. Do we have the confidence to design the life that we want — despite the inevitable challenges? Do we believe enough in ourselves to carry out what our souls are begging for us to do?
Our lives are (or were) a constant pursuit of more happiness, more fulfillment, more money and better this and that. Now that we are being forced (quite literally) to listen to our inner voices instead of blocking them out with meetings and emails and after-hours events that we have to go to, we're starting to hear those voices louder and clearer.
And they aren't always comfortable. But they are slowly but surely revealing the truth about what we actually want out of our lives instead of being buried deeper inside of our souls.
Takeaway Thoughts
Self-isolation is proving that we are more than what we do. Who we are is so much more important than what we do for work or status.
Furthermore, feeling insecure keeps us from being our best. When we take the time (and most of us have the time right now) to try and make sense out of what those inner voices are telling us to go after, we begin to see that following our intuition is the right (and fulfilling!) thing to do.
When social distancing is a thing of the past and we go back to dropping our kids off at school and meeting up for dinner, I wonder if the conversation will be steered more toward "How are you?" and "What are you up to today?" in place of "What do you do for a living?"
---
I have always felt a strong aversion to the idea that we are one person at work, and one person in life. What the hell does that even mean? I could probably write a book on all of the reasons why that just doesn't make sense — and/or all of the reasons it annoys me. Maybe that will be my next book?
I do, however, think we are two different people when it comes to being women and being mothers. I'll get into that identity crisis tomorrow.
As always, thank you for reading! May your Tuesday be filled with fresh air, delicious coffee and worry-free time spent with your quarantine roommates.
PS! Want to know how I find the time to write these newsletters thrice a week? It looks a little something like this:
I make my coffee, bring it into what I refer to as "the front room," as I CLEARLY and politely state to my husband and child that I need just 15 minutes of no interruption.
12 seconds after I close the door, Cy walks in asking if he can have peanut butter pretzels. I tell him yes and he leaves. 4 minutes later, my husband comes in asking, "WHAT SHOULD WE DO TODAY?" to which I reply, "Our options right now are to play in the front yard, go to the open green space down the road to play baseball, walk the trail at the rec, or drive to a nearby beach — the same options we have had for the past 7 weeks."
I remind Jake that these measly 15 minutes out of the remaining 11 hours until we go to bed are for me, and to kindly leave me alone. 3 minutes later, Cy walks in telling me he and Jake are going to go outside to see who is mowing the lawn. I thank him for telling me that.
50 seconds later, Cy comes in to tell me it's cold outside, then proceeds to make car revving noises as he drives his toy cars along the walls. I move from the front room to my bedroom. 3 minutes later, Jake walks in the bedroom to put his sweatshirt on while singing, "This is the voice!!!" I stare at him and tell him he needs to leave me alone.
3 minutes after that, both of them come barging in laughing and screaming, and pile on top of me saying in unison, "BUT WE LOVE YOU, MOM. WE JUST LOVE YOU SO MUCH!"
I laugh to entertain them, then move into another room across the house with my laptop.
And then, 3 hours later, like magic, the newsletter is written and sent out to you.
Definitely will be having champagne for lunch.
Be you.
XOXO,
Ashley