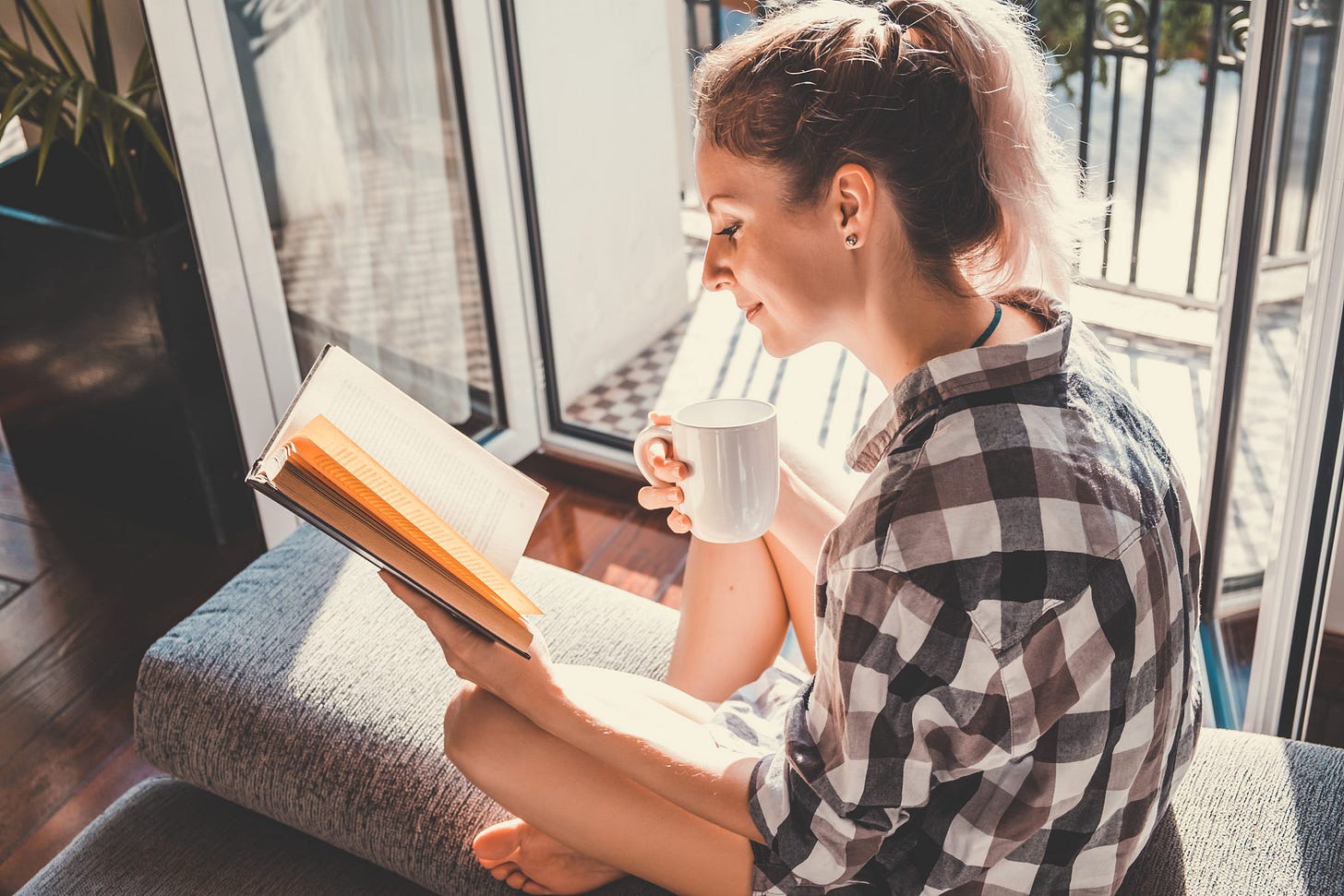 After 11 months of writing this newsletter — which started out as research for my book on modern motherhood, and has now expanded into self-improvement for fabulous women interested in intentional self-care — the time has come to see who my real friends are. Kidding!
But in all honesty, I've really enjoyed writing this, and have been very touched (am I growing up?) by so many of you telling me this newsletter makes your day or makes you laugh or makes you feel better, that I have decided to turn this bad boy into a business.
That said!
The Take A Sip Newsletter is for you if…
You're into self-improvement. Content focuses on mental health, confidence, and motivation to be a better you.

You don't like ads. With Take A Sip, you're receiving newsletters on an ad-free platform, always. You will never see an ad.

You're in favor of independent journalism. All content written on this platform is by real authors (not algorithms) who genuinely care about their readers and the topics that get distributed to them.

You like ease of access. You don't have to go searching for my posts online or on social media. They just come to your inbox (however often you like, depending on your subscription plan).

You like your newsletters the way you like your commute — short. All posts are quick reads, under 3 minutes.

You like the idea of being part of a niche community of women who prioritizes their mental health + wellbeing + happiness. Because this newsletter is written for you, you get to choose the topics. You tell me what area of life you want insight on, and I will write about it.
So, if you enjoy this newsletter and want to see it become the next Goop or Newsette, I kindly ask for a subscriber fee of $5 per month.
When I receive enough support from this platform, a portion of the proceeds will go to mental health care facilities for women.

And when I really receive enough support, I will book us a girls getaway vacation that will become a regular thing— no husbands or children allowed.
Thank you for being here, and thank you for your support!
Be you.
XOXO,
Ashley