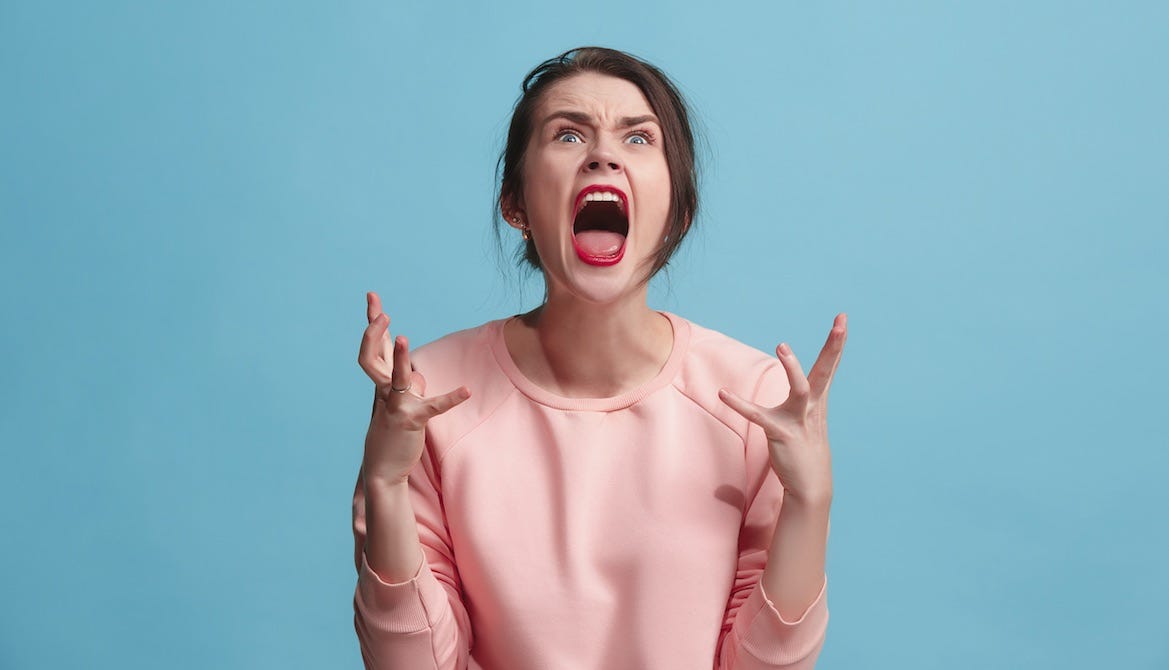 An extremely rare Saturday post!
Hello again, Internet. Is that you?
We are on day 5 of being without power or water. Where I live in Connecticut was slammed with a bad storm which means residents across the state are fighting for any scrap of WiFi (and fresh water) they can get.
This is the reason my normal Wednesday & Thursday newsletters were not issued this week. So here we are now at a coffee shop with excellent Internet speed. I want to say it feels like I'm on vacation but that would be a lie. My 4-year-old is sitting across from me watching some weird kids show on Netflix that I assume isn't the least bit educational, and I'm very behind on work projects because of this unexpected and abrupt power outage.
Does anyone know what living without power or water is like? This morning, I did a HITT workout in my living room and showered by standing naked in my bathtub (with the top of a toilet lid in it) by pouring a cold water bottle over my body, semi successful in rinsing the soap suds off, and not at all successful in swatting the flies off my face wash.
People are lined up bumper to bumper at the one gas station that is running, while others are sitting curbside on Main Street desperate for a glimmer of Internet service from cafes and restaurants — those with power, anyway.
And it made me think of how unreliable technology is, and how reliable people are. We have had it twisted for so long that we think it's the opposite.
And it got me thinking…
I don't want to have to live like this. Ever. While this power outage may be a fluke thing that happens maybe once every three years, it made me sad that there are people who live like this (and much worse, obviously) every single day.
And while it isn't the responsibility of one person to fix the actual problems of this world (not having Internet service doesn't fall under this category), what I can do is improve my own life in the hopes that it will serve as inspiration to others who also want a better life.
Lesson learned from the power outage
We rely on the Internet for everything. We rely on algorithms instead of people to tell us where a restaurant is and which direction to go, despite our instincts screaming that it's the other way. We look to see if it's raining on our weather app when we could simply peer our head out the window to find that it is, in fact, raining.
The irony of our toxic dependence on the World Wide Web? People are more reliable than Google.
Parting Questions
Why don't we start relying more on people and less on technology? For information, entertainment, who the best barber in town is, which market has the freshest produce, all of it. Why don't we start utilizing the information we get from actual humans, and start trusting ourselves more off of gut feeling rather than a 5-star review?
If coronavirus taught us about the significance of social connection, power outages are clueing us in on why humans (and the businesses that rely on them) need more than electricity and running water to survive.
They need human spirit.
Unrelated But Related Note
This also forced me to recognize (first-hand!) that word of mouth marketing is and always will be the best form of marketing. So, be nice to the people, and the people will be nice to your online course or your jewelry line startup.
---
Welp I was a tad all over the place with this one. That's what happens when I don't write for four days straight apparently.
Happy Saturday, everyone. May you look at your running water and spotty WiFi a tad differently this weekend. I will be going to the wine shop.
Be you.
XOXO,
Ashley