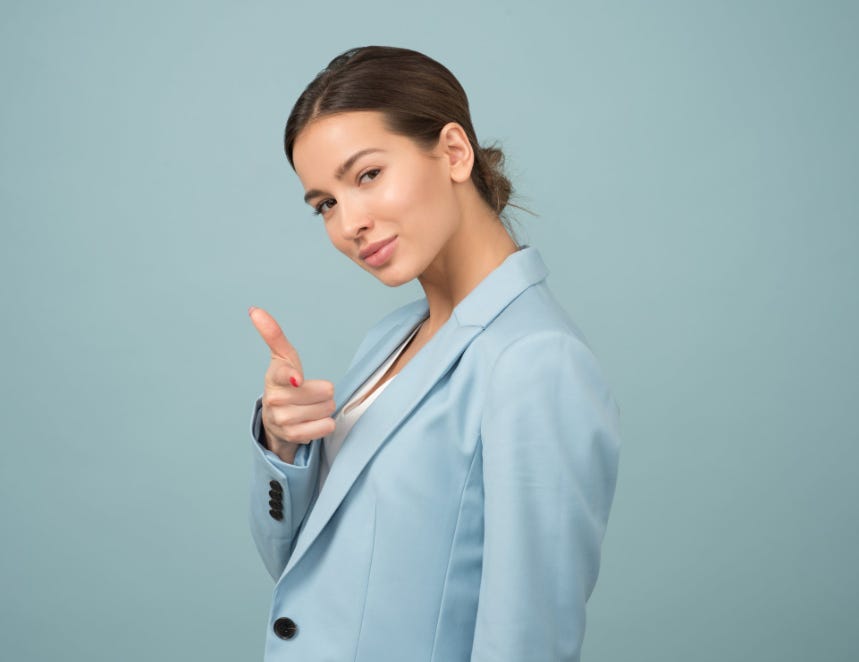 As women, we have an innate gift that allows us to protect ourselves and others. Some call it instinct, some call it a sixth sense. I call it intuition.
Our gift is listening to that inner voice telling us there's danger ahead, or something great is about to happen, or we should proceed, but proceed with caution.
While Mark Manson would disagree, I believe we should always lead with our emotions. Whether we're deciding on where to live, what school is best for our child, who to trust with a secret, or even what to wear to an important meeting, we simply have a feeling,
And that feeling is our internal GPS screaming at us to "Yes! Do it!" or "NO. Stop what you're doing and think about this."
My point is, we have a near-psychic like gift, and we don't utilize it enough.
---
Ew, You Have Emotions?
We are raised to believe that "being emotional" is a bad thing. That overreacting or getting defensive, or God forbid, crying, is equally as terrible as being branded with the Scarlet Letter.
It reminds me of that awful time period not long ago where it was cool (read: acceptable in the eyes of men) for girls to "be chill." You know, not speak, not have an opinion, not dress in anything but jeans and a t-shirt, and not make a fuss about anything. Just sit down, look pretty-but-not-too-pretty, and go about your day without any sort of passion or fire.
I hated that chill societal trend, and I hope it never returns.
How can being emotional be a bad thing? We feel the way we feel. We have no control over that. What we do have control over is how we react to certain situations. But at our core, we feel the way we do for a reason, and whatever reason that is deserves to be validated — even if just by you.
Many times, we ignore our intuition out of fear of what other people will think. If our opinion is the only one that differs from a group of 20 people, our automatic response is to believe we are the ones in the wrong. Why? Because that's how and what we were taught.
Be unique, but not different. Stand out but blend in. Stand up for yourself but do so quietly. Look attractive, not intimidating. Dress sexy but not too sexy. Be pleasant.
As women, we have been placing other people's emotions and feelings in front of our own our entire lives, and it always backfires — giving everyone but us the benefit of the doubt.
I'm here to remind us that what we think, how we feel and how we act is more important than bruising someone else's ego. It's our intuition telling us we are exactly right.
Tuesday Tip Takeaways
If you feel it in your soul that something or someone in your life is off, or you can feel it in your bones that you're living a life that just isn't you, be woman enough to fight for what you want.
Have the confidence to trust your decisions, despite what other people are saying to your face or behind your back. Have the confidence to trust your intelligence, despite what other people claim to know. Have the confidence to trust yourself because you know who you are better than anyone else.
Our intuition is a gift. Try trusting it, aka using it to your advantage, instead of dismissing it.
---
As always, thank you for reading. Happy Tuesday. I'm very much in the mood to shop. If anyone knows of an inexpensive but stylish brand, do let me know.
Be YOU.
XOXO,
Ashley