The Only 5 Outfits You Need For Fall That Aren't Basic
If you're a minimalist, you will love zis.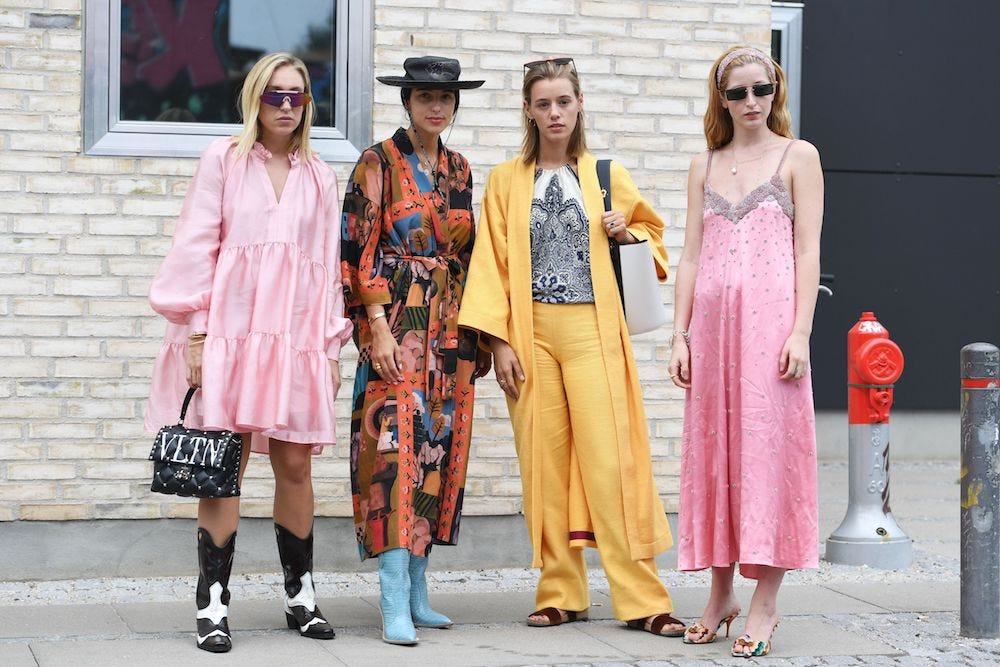 Fall is the fan-favorite season for (most) everyone, and for good reason.
---
I did a little shopping yesterday and came to the realization that while I adore colorful kimonos and bold prints, I, too (a maximalist at heart!), love a good staple that I can wear again and again and again, and not get sick of.
This is the reason most women's closets consist of a sea of blacks, greys and whites. It's all too practical. The question is, how do you de-bore this go-to color scheme? Especially at the dawn of a new season when we're itching to mix things up?
Here are 5 outfit ideas for sweater weather that are capital F Fresh for those in favor of routine dressing — aka getting dressed for the day in an easy, joyful way, as opposed to a frustrated, "I have nothing to wear!" way.
And while these are wardrobe essential looks, they are not to be confused with basic. You all know what I mean by this.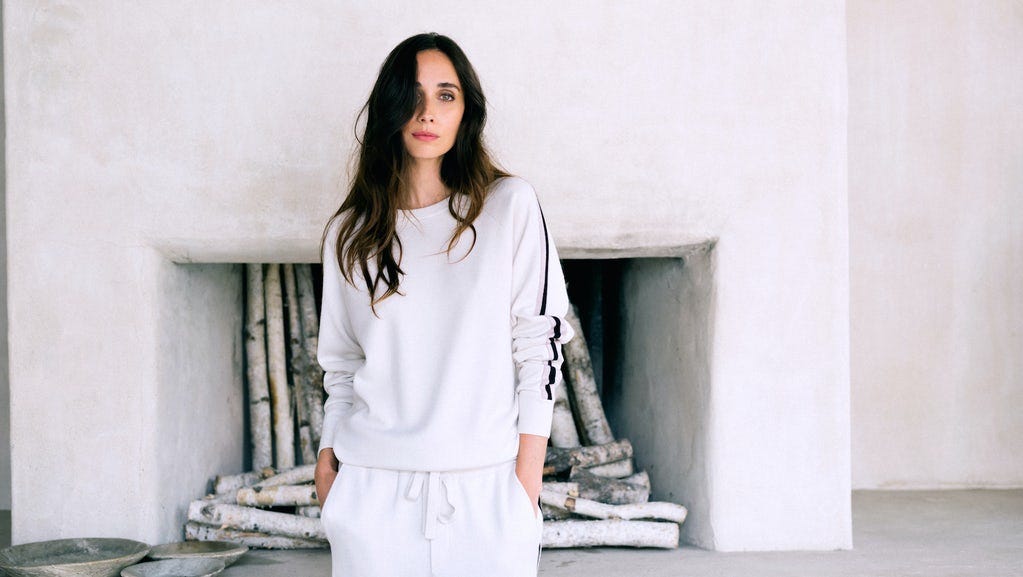 The Elevated Lounge Look
There's something very sexy about the Shorts + Sweater look. I think because it is a bit unexpected. Anyway, this look I am very obsessed with. It's cool, effortless, and a little bit badass with the boots.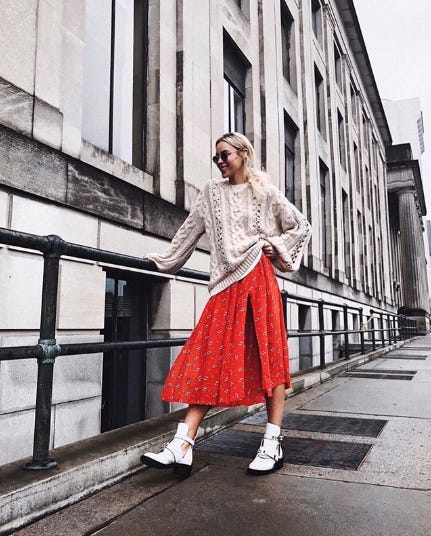 The Carefree Yet Sophisticated Look
The Skirt + Sweater combo has become a classic, easy outfit for both homebodies and creative professionals over the past few years. Keep it simple with a black midi slip skirt and white or beige sweater, or go bolder with a printed midi/maxi skirt with a colorful sweater.
Add a chunky waist-belt for intrigue, sneakers if you can pull it off, and sandals if you're not yet ready to let go of summer.
Don't have a midi slip skirt? Wear a slip dress. Poof! Your slinky summer dress has now become a Fall skirt.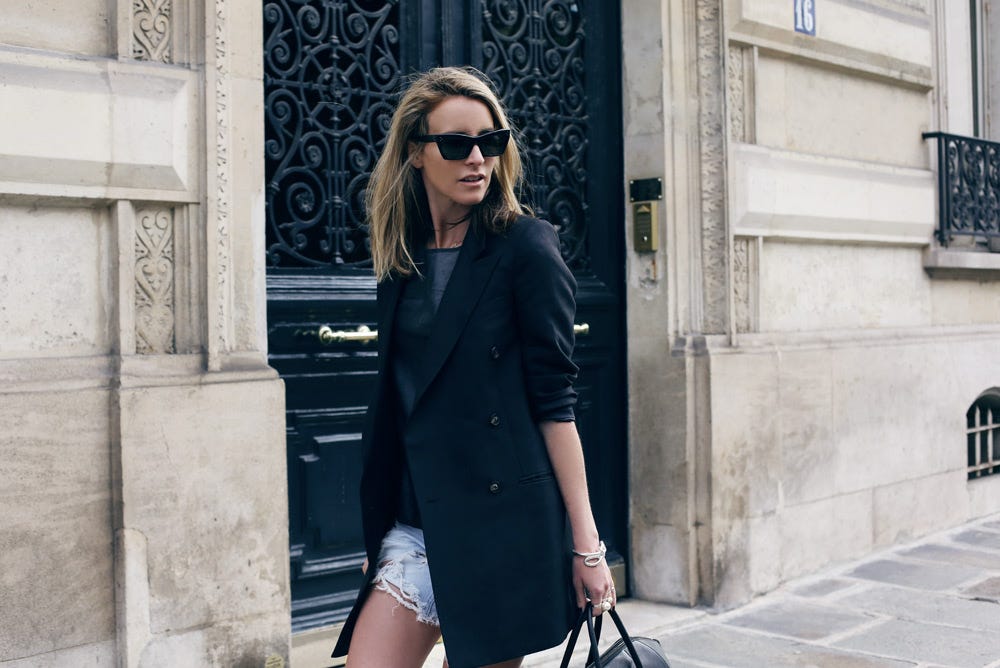 The Refined French Look
This Long blazer + leggings outfit is the best because it looks very polished, but is as easy to pull together as your loungewear set.
The blazer + shorts look (pictured above) is just as easy, and gives the outfit more of an edge.
Add sneakers if you're going for casual. Or pair with open-toe heels to give it a more upscale vibe.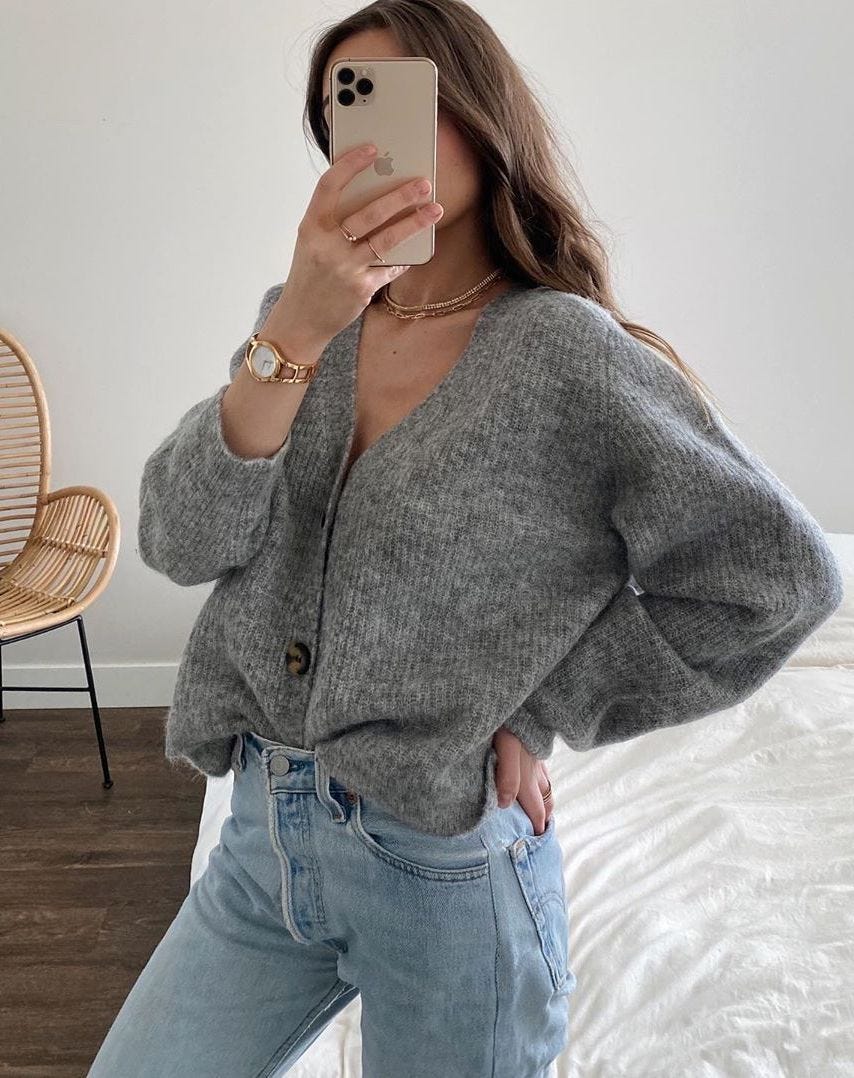 The Classic (But Very Cool) Mom Look
The Cropped cardigan + High waist jeans outfit could be my favorite right now. It's no-fuss, it looks put together, and it presents you to others as someone who is mature and confident in a relaxed, approachable way.
Make it look less "mom" by adding a wide-brim hat.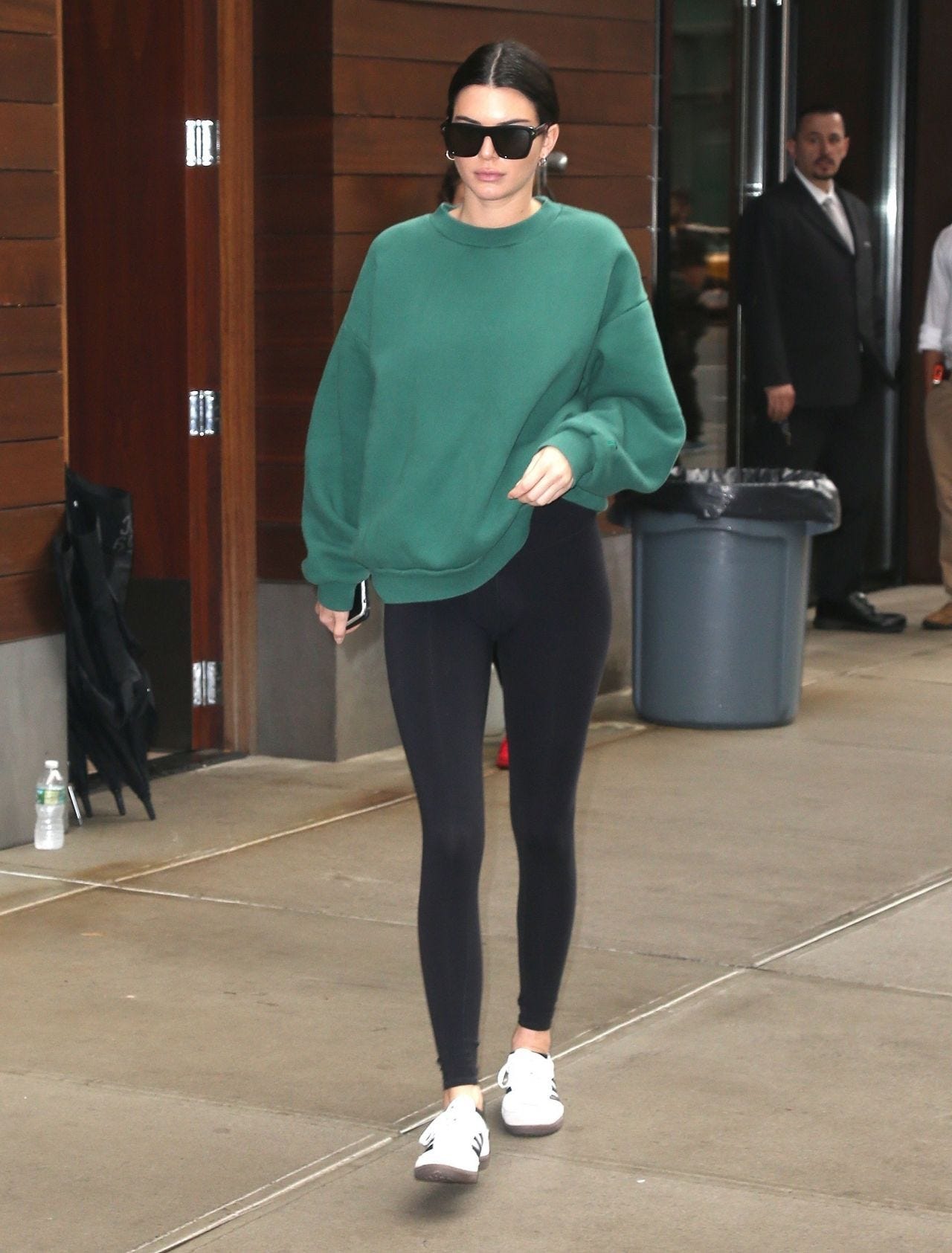 The On-The-Go! Gal Look
The refined French look's more casual friend is the on-the-go gal look — a Half-zip pullover + Leggings. Any shoe goes, any hat goes, any makeup (or no makeup) goes.
To switch things up, substitute the pullover for an oversize crewneck sweatshirt or hoodie. Two of my favorite loungewear brands for these things are Z Supply & Joah Brown. Their stuff is so comfortable you can sleep in it.
PS. The secret to not looking sloppy here is all in the shoes (and your attitude). Wear fashion sneakers or stylish loafers — not your gardening crocs or your dirty hiking tennis shoes.
---
TAKEAWAY
These outfitting essentials will make your Fall season enjoyable, productive and fun — whether you're apple picking, hosting a girls night, running errands or playing with your kids, you can pull inspiration from any of these outfits and look and feel awesome every time.
---
Thank you for reading! May your Tuesday be more productive than your Monday. Also, happy National Coffee Day, apparently? Who makes these holidays up? I want in. If you liked this post, please share it on social. It is much appreciated.
PS…
What I'm Consuming This Week (And You Should Too)
Mantra
"I will feel excited today."
Article
From The New York Times Well section, You Can Get Focused (Hint: Put Down That Phone)
Style Muse
Believe it or not, I get a lot of my style inspiration from (classy) dudes. Men have it easier in every other area of life, so it shouldn't come as a shock that fashion is any different.
Podcast Reco
From the hilarious and highly entertaining (and most times inappropriate) comedy hosts of Girls Gotta Eat podcast — Spells for Love, Sex & Money with Modern Mystic Kelley Knight.
Wellness Tip
"Stop comparing yourself to others. Being you is the prize."
Etsy Find
If you love vintage, you will love this girl & her shop.
---
Be you.
XOXO,
Ashley