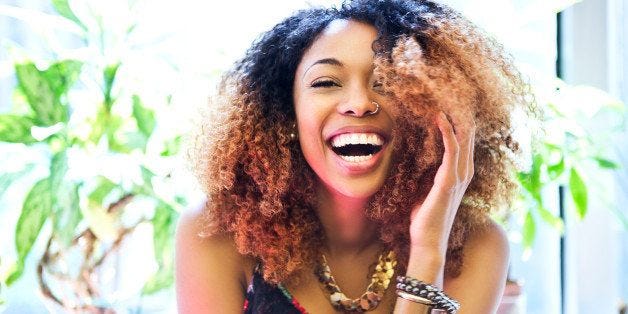 Hello team.
I'm in a somber mood today because I miss my son and husband. We've all been on our own personal vacations for the past few weeks, and the time has come for us to reunite.
Three weeks spent away from responsibility and bills has truly been blissful. I know I'll have a responsibility hangover when I get back, and I know it will be worth it.
I'm a bit of a gypsy, but I can't wait to go home.
And it got me thinking…
Are soul trips the key to life? I mean…on a soul trip, you gain perspective, you realize who and what is most important to you, and you come back to your "real life" refreshed, re-energized, and ready to take on the world.
The only downside of soul trips are that they are expensive. All that wining and dining catches up to the American Express. That will be another reality hangover when I get back. But I like life lessons learned the hard way because how else do you learn? Jake? Proud of me?
Here is my plan. But first, what is a sabbatical?
A sabbatical, or "rest from work," is a period of paid leave granted to a university teacher or other worker for study or travel, traditionally one year for every seven years worked.
In my opinion, life is work. Motherhood is work. Relationships are work. Work is work. It's all work. That said, you don't have to be "a worker for study or travel" to sabbatical your bad self around the world. This applies to everyone. In essence, a sabbatical is a lifestyle.
Because taking a year off from your life seems a bit drastic though, I have come up with a solution: Take mini sabbaticals throughout the year for the sole purpose of keeping life spicy.
I'm envisioning this as a "once a season" type deal. If I were to mock up my first sabbatical, it might look something like this:
Fall — Weekend getaway with girlfriends. Location is not important.

Winter — Long weekend getaway to somewhere warm with family.

Spring — Day trip to a neighboring city to shop, dine, and pamper yourself.

Summer — A week spent in a different city with your partner.
As you can see, going on sabbatical does not need to be a solo venture. It can be, but it doesn't have to be. It can be whatever you want it to be.
So, whether you're taking your mini sabbaticals alone or with other humans, having fun things to look forward to is the point. The tricky part is striking a balance between a productive routine and a party.
How To Reset Your Mind
My current sabbatical (previously referred to as my Writer's Retreat & Friendship Tour) was necessary because my mind was in a weird place before I took it.
And when you get into a funk, you don't just magically get out of it. You have to do things to positively rewire your brain and get your life back in order.
Whether you are burned out from work or parenting (or both), I have found the following to be highly effective in resetting your mind:
Get off social media. Just get off.

Read fiction. Reading in general is always good for the mind, but fiction is a different ballgame in the creative mind space. Give it a whack if you haven't.

Utilize your alone time. We all say the same thing —"I need alone time." But if you're simply by yourself, on the couch, scrolling through your phone, you probably aren't going to feel like you made the best use out of that alone time. Sometimes it's 5 minutes and sometimes it's an entire day that you need. Listen to your body.

Get into a routine. This kind of feels contradictory in the case of mind resetting, but most of us crave routine. Being out of routine could be the sole cause of your mind feeling foggy. This pertains to anything that throws your typical schedule off, like working out at different times, eating later than normal, and working more or less than usual.

Get more sleep. It is no longer "cool" to say that you had 4 hours of sleep last night. Not sleeping isn't a badge of honor. It's stupid. And unhealthy. Get yourself some quality sleeps.

Ask for help. Sometimes we really can't get ourselves out of a funk. That doesn't mean all is lost. It just means we need someone to jumpstart us. Ask a professional or your sister or your partner to show you the many reasons why you need to seize the day instead of dread it.
Unrelated But Related Note
As we prepare for another (probable) lockdown, here are some friendly reminders for any and every time we quarantine:
Alcohol depresses you because it is a depressant. Having a glass of wine, not a bottle of wine, is the smarter choice.

Moving your body (walking, running, biking, dancing) is always a good idea.

Doing free activities (like creating vacation vision boards with your partner) is a good way to break up the day and feel connected.

Creating little pockets of joy for your kids will make the days feel less quarantine-like. Putting water in a bucket, camping in the living room, and playing with shaving cream are all fun and easy things to do with your kids. They don't want to look back on this time (if they're old enough) and only remember us parents yelling that we CAN'T FIND THE FACE MASKS. We should give them joy in a time that is not joyful.
---
Thank you for reading! I hope you found this one inspirational. If you have a better mini sabbatical idea, email me!
Oh, ALSO. If you would like to guest post about anything modern mom or wellness-related, also email me!
Email: ashley.lauren.alt@gmail.com
Be you.
XOXO,
Ashley