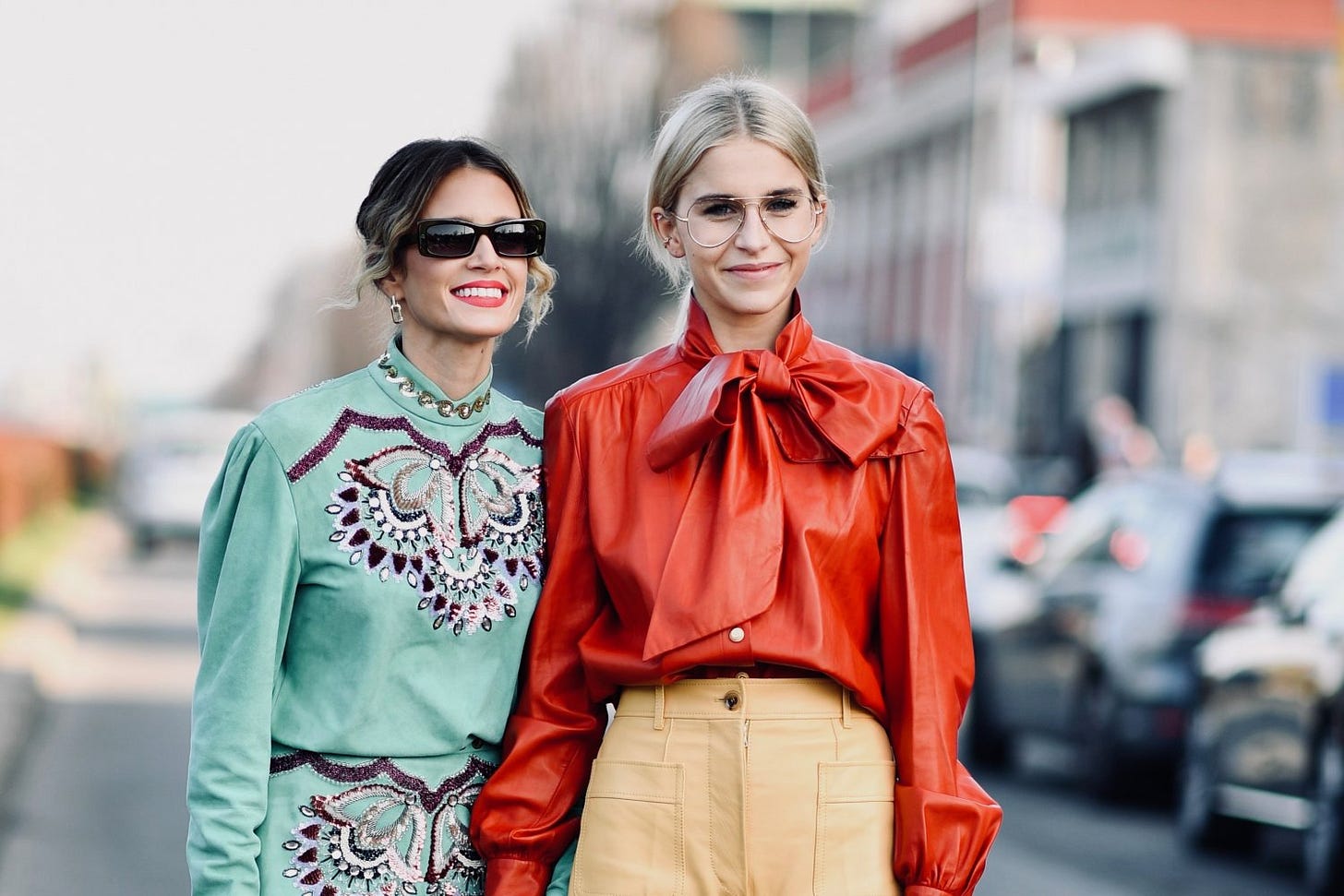 Dressing well is many things. It is a form of politeness toward other people. It's expressive of who you are and what you want to represent. It's an immediate first impression facet that says, "I'm confident and I'm approachable."
---
Outdoor patios are open where I live, and my god how wonderful it is to see couples sharing breakfast plates and creatives tapping at their computers in the daylight. I had coffee at a coffee shop yesterday morning, and I felt like I was in a foreign country. It was the most blissful I have felt since I think last summer.
And it got me thinking…
That is not okay to have nearly a year go by without feeling blissful. A large reason we have felt so mentally terrible during this quarantine is because we aren't showing up for the day. Inadvertently, we aren't showing up for ourselves.
Getting dressed affects our mental functioning. Stepping out of our pajamas and into an outfit is communicating to our brains that we are leaving that sleepy state of mind to prepare for a productive state of mind.
In an Inc. article titled "Research Shows That The Clothes You Wear Actually Change The Way You Perform," the author says this:
"Like it or not, your clothes and presentation communicate volumes about you as a person. The question is not whether you care about fashion, it's more about what you're communicating intentionally or unconsciously through your fashion choices…

Your clothes tell a story about you. If you want to show that your work is clean, sharp, and to the point, you need to dress in clean lines, sharp creases, and (yes) points on your shoes and tie. Even the way you wear your glasses speaks volumes about you and your work!"
Get serious about how you show up every day
As moms, as women, we are plagued by self-doubt, mom guilt and comparison traps. How we present ourselves on the outside influences how we feel on the inside.
For me, style isn't just about what we wear. It's about owning your you-ness in every aspect of life — be it work, parenting, and beyond. More than anything, getting dressed positively impacts your mental health and emotional wellbeing, which are things we can't afford to just gloss over.
I like to think of style as a mind (proper mental functioning), body (your physical appearance) and soul (celebrating who you are when no one's watching) concept.
Be intentional with what you wear, what you consume, and who you communicate with. Like Tan France says, "When you're feeling yourself, you carry yourself in a different way."
What is your bliss? How will you show up for yourself today?
Thank you for reading!
Be you.
XOXO,
Ashley