Retail Therapy IS A Thing!
The crossover from girl to woman has happened. Please read if you need help with your fashion sense.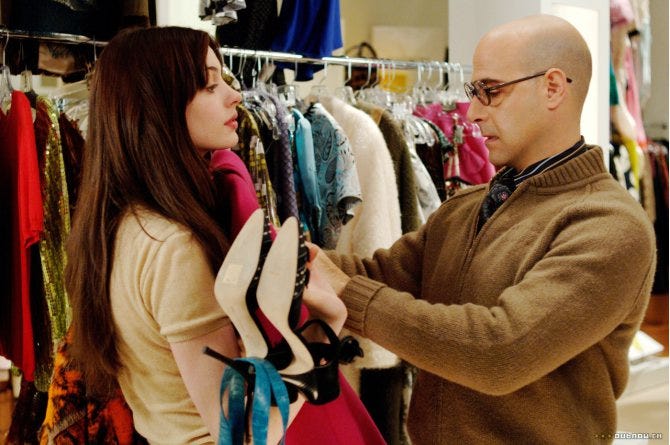 Happeee Friday, ladies! And the gents!
I went shopping yesterday at a local boutique where I live, and let me tell you, I left feeling like a new woman.
Why, you ask?
In addition to the one-on-one styling from the owner (VIP appointments! Highly recommend!) this was the first store I had been in that made me feel like a true, sophisticated woman.
Due to my semi-child-like appearance, it takes a special outfit to make me look and feel like a grown-up. It was like I saw the transformation from girl to woman happen right before my eyes.
---
My body, my buying power?
I've worked retail off and on over the past six years, and never understood why so many of the women had to excuse themselves to call their husbands once they got to the checkout, asking if they could buy something.
It used to infuriate me. Asking their husbands' permission if they could buy something? For themselves? What the hell?
Now that I'm married, I know why. Because I did just that.
I realize they weren't "asking for permission" exactly, but more so informing their partner what they wanted to get — out of respect for making purchasing decisions together. If you have a joint bank account, you get this.
Do I wish I could gallavant from store to store, without the looming feeling of, "Should I get this?" in the back of my mind? Yes. But as I've stated before, I'll choose harmony in my relationship over a pair of designer shoes.
If you're wanting to revamp your wardrobe in an effort to appear more polished, here is my fool-proof advice.
TIPS when shopping:
Make your shopping trip an experience. Book an appointment with a stylist or store owner so you can better understand the fabrics, textures, and silhouettes that work for your body type. If you try and figure it out alone (especially if you're terrible at picking out clothes that look good on you) you will get frustrated, blame the store and the fashion industry as a whole, and give up. Just let someone help you. Stylists are called stylists for a reason. They are experts.

Do NOT care what size the clothes are. I have seen this multiple times over where women squeeze into jeans or dresses — the zipper actually bursting at the seams — just to say they are wearing an XS. Just get the next size up.

Give yourself a budget and stick to it. It's as easy as that.

Only buy the things that make you say, "MY GOD I LOOK AND FEEL AMAZING." If it's a,"Well I like it, but…" do not get it! I promise you won't wear it. This is the reason I have had the same pair of denim shorts for 9 years. I can't find a pair that I'm obsessed with.
---
Style conclusion
I'm still not a girl, not yet a woman, but I'm feeling exponentially closer to the woman end.
For everyone out there feeling less than stellar about their appearance or taste in clothes, I see you and I hear you. I read once that if you aren't in the fashion industry, you are clueless on how to dress yourself. I agree with that. You need a guide for getting dressed just like you need a mechanic to fix your car.
May you find the boutique/brand/shopping experience/stylist of your wardrobe dreams. We all deserve to look and feel fabulous. Every day. You can't put a price on that feeling. Jake, did you read that last part?
If you missed any topics shared this week, here they are:
Be you.
XOXO,
Ashley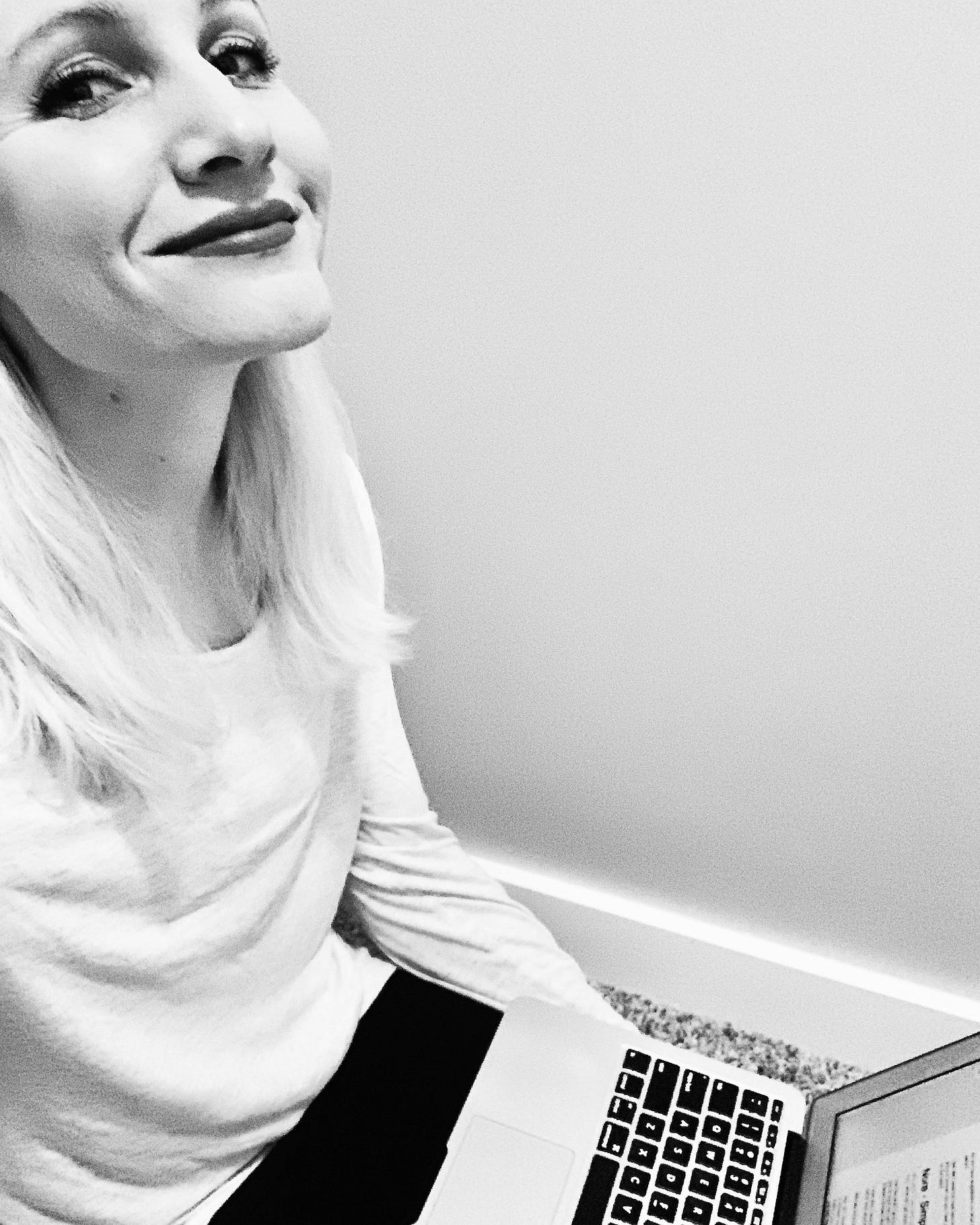 Like this newsletter? Share it with your gal or guy pals. I so appreciate it.