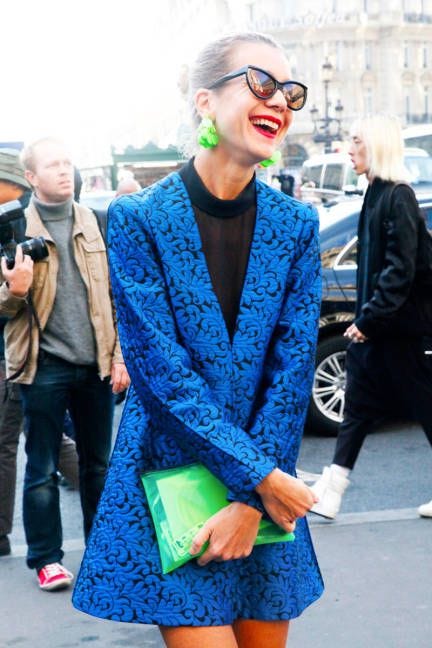 Getting dressed determines the respect we get from others — including ourselves and even our kids.
Believe it or not, a big part of making mom life better is being intentional with what you wear. What you consume (books, social media, healthy food) and who you talk to (friends, family members, clients) are crucial follow-up factors that set your days up for success, also. But it starts with getting dressed.
What does style mean to a modern mom?
For most, it means practical, functional clothes that aren't fussy. It means outfits that are comfortable, expressive of who you are, casual-but-not-too-casual, and confidence-inducing. It sounds like a tall order. But it shouldn't be.
This is why the fashion market is oversaturated. Everyone thinks their brand is the best, yet hardly any brand adheres to what (minimalistic!) modern moms actually want and need.
I hope to fill that need.
My overarching goal of my clothing brand is to create a capsule wardrobe for moms, built to increase productivity, provide mental clarity, and boost self-esteem. This, to me, looks like colorful minimalism — a line of shirt dresses + sets built to mix and match, with every piece based on comfort and color, giving nod to common struggles mothers endure like postpartum depression/anxiety and miscarriages.
Dressing well is a reflection of living well
In this "The Psychology of Dressing Well (And Why You Must To Get Anywhere In Life)" article, writer Tyler Tervooren says this, after explaining why he trusted a man in a suit over a man in sweatpants for directions:
"How you dress yourself changes who you are. It changes the value of what you have to say."
This simple statement can be applied to any and all areas of life. And it's always powerful.
This article, "9 Reasons Why Your Looks Matter," is catered to men, but the logic behind these valid points rings equally as true for women.
If there's one thing we can learn from (stylish) men, it's their laid-back-yet-intentional approach to getting dressed. Tan France has been my style inspiration as of late, and I don't think he will be replaced anytime soon. His fashion-as-therapy approach to styling his clients is both uncanny and endearing. Highly recommend you turn to him for style inspiration.
Parting question
When it comes to outfitting, what feeling is the most important to you?
Power? Creativity? Confidence? Playfulness?
In an effort to make my life more fulfilling, this is what I'm focusing on this week:
Making an effort to connect with someone every day

Incorporating faith into my life

Getting serious about how I show up every day (for myself and for others)
Takeaway: Clothing can (and will) enhance your life, but clothing alone doesn't buy you happiness.
Thank you for reading! Have fun with your wardrobe. Have fun with your life.
Be you.
XOXO,
Ashley