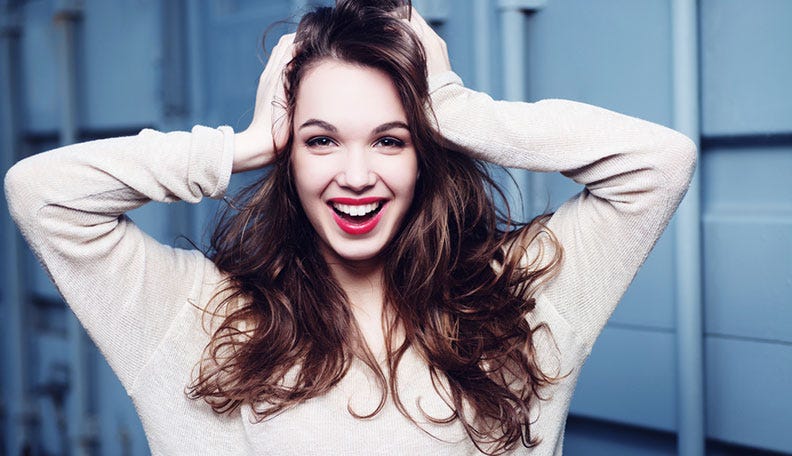 I read something yesterday out of the book I'm reading, Rare Breed, that breathed new life into the big, bad question of, "What excites me about life, and why?"
With a chapter titled "Burn The Plan," the authors wrote one line at the end that grabbed my attention:
Let vision guide your life.

Not branding initiatives or financial projections.
While they were talking about starting a business you are head-over-heels obsessed with, it made me think of an interview I read awhile back with Michelle Obama. She told a journalist that she schedules everything she wants to do for personal enjoyment for the year — time spent with her husband, time spent with her girlfriends, family vacations — before filling in the white space with things she has to do for work.
I thought it was brilliant. Because we have had it twisted for so long. Vacations are an afterthought. Doing things for personal enjoyment is viewed as selfish. Family time is squeezed into a tiny pocket of Sunday night when everyone is still burned out from the previous week.
This quarantine way of life is showing us that family, friends, and having fun is what matters above everything else. Yes, we have responsibilities to fulfill in the realm of work and parenting. That will never go away. But at the human core lies a simple truth meant to be carried out from beginning to end: Enjoy yourself.
The country songs were right! It's the simple things in life!
---
Take Shit Less Seriously
I know that having things to look forward to — whether it's a virtual happy hour with a friend or a vacation to Spain — is necessary for my satisfaction level in life. When I forget to "schedule" fun into my day, I wind up asking myself why I felt so let down. If a day goes by without me laughing? That's an even bigger problem.
So, in light of this new "prioritizing fun" state of mind, I'm trying an experiment. I'm going to set fun/funny things to look forward to each day of the week. The first week might look a little like:
Manifestation Monday — where I will work on my book & clothing line vision boards and spend the mornings journaling.

Taco Tuesday — not original, but who cares? Heading to the store to gather ingredients for both tacos and tequila drinks? How is that not fun?

Wine Wednesday — this will be more about friends than wine, with the name solidifying an evening FaceTime with a girlfriend or two. Cheers.

Thankful Thursday — I envision this as more specific than "practicing gratitude." Maybe I will pick a new non-profit each week to reach out/donate to.

Feel Good Friday — this one is about following what feels good, and just doing it. Anything. If it feels good to have some cookies before 11 am, I'm going to do it. If it feels good to take a 60-minute cycle class instead of my usual 30 or 45-minute cycle class, I'm going to do it.

Sassy Saturday — I see this as an experiment in style, breaking out pieces in my wardrobe that never fail to evoke confidence or edge. Like my bird feather coat or rainbow kimono. On the flip side, these (somewhat basic) mom outfits from Jessica Welsh really nail the summer mom uniform if "less is more" is your style mantra.

Silent Sunday — no technology from sun up to sun down. Tiffany Shlain wrote a book titled 24/6: The Power of Unplugging One Day a Week, on how living without technology one day per week leads to a happier, healthier, better you. This Sunday we may take a drive to Rhode Island. Because again, the question we should be asking ourselves isn't "why?" but rather, "why not?"
I bet doing this routinely will…
Keep my spirits up

Give me something to look forward to every day

Grant me grace when I'm feeling frustrated

Remind myself that getting upset over trivial things is in no way productive
Thank you for reading. May your Tuesday be filled with excitement, laughs, and good smoothies.
Want your own laugh for the day? While trying to write this newsletter this morning, I was not interrupted by the usual truck-revving sounds from Cy or singing from Jake. Instead, I was graced with a bucket of a dead mouse that Jake caught in our attic! Appetizing! I told him if he made me look inside the bucket, I wouldn't have sex with him. To which he walked away quicker than that disgusting rodent fell to its death.