I Found My Mom Groove. Let's Find Yours
In the realm of motherhood -- or womanhood -- what do you want advice on?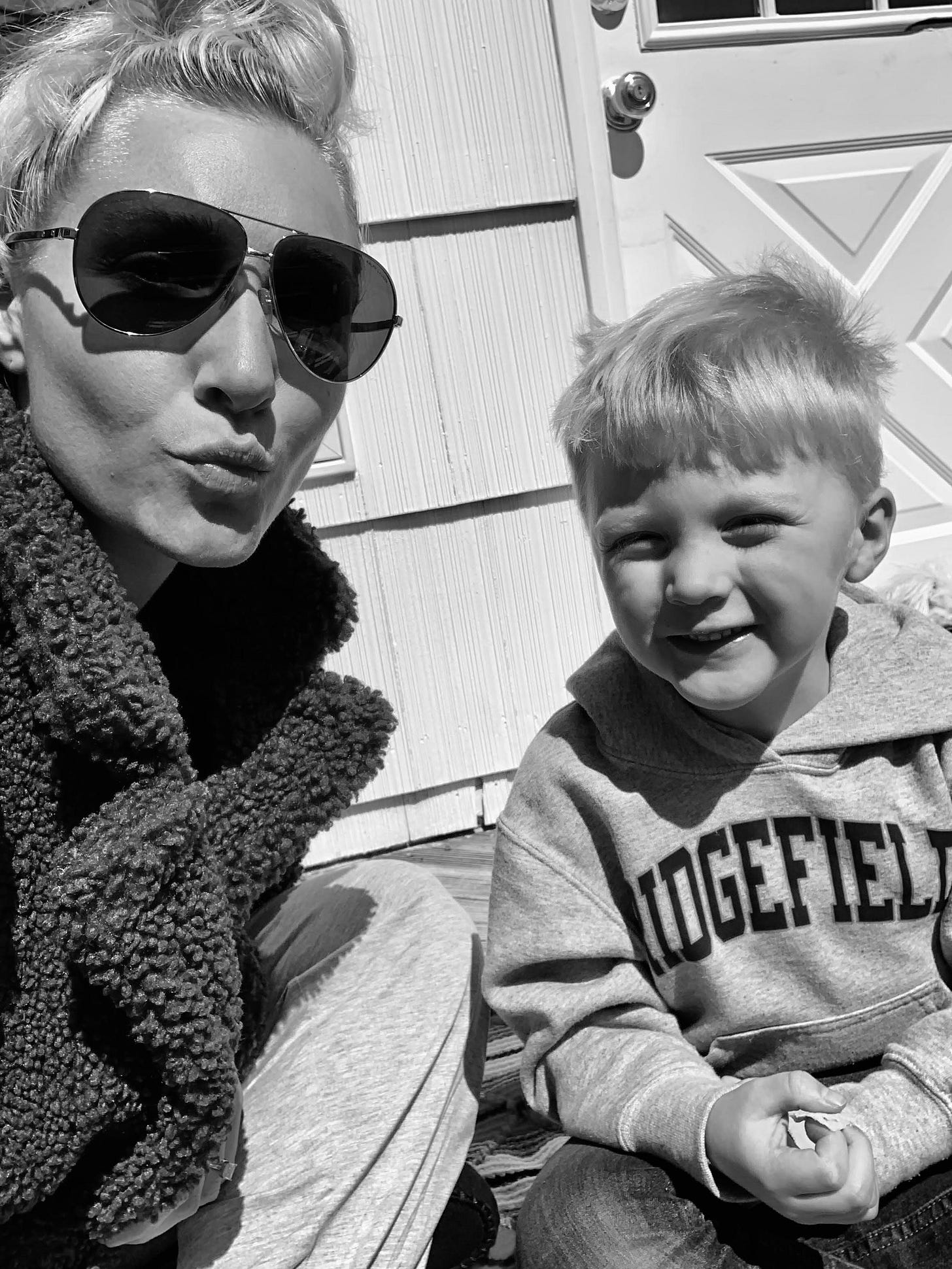 I've been dragging my feet on finishing my book. "I'll pick it back up after quarantine" was my first excuse. And then the quarantine got extended to May 20th. Woof. If I put it off until then, there's no way I'm going to finish it.
I have this vision of popping champagne with my friends on a rooftop once self-isolation is a thing of the past, and I won't feel like I deserve that moment unless this book gets written beforehand.
---
For those of you who don't know, I'm writing a book on modern motherhood. What started out as a self-improvement book based on true experiences, has now become a full-blown, deeply personal memoir, sans the self-helpery speak.
I wanted to ask you, as fellow moms and fellow women, what topics are of most interest to you in the realm of motherhood? Do you want style advice? Do you want relationship advice? Do you want personal experience stories? Do you want to know how to find the best mom friends? Do you want it all?
The excitement of continuing to write it has finally resurfaced. So I'm taking advantage of this momentary surge of motivation, and am giving myself a hard deadline of April 30th to send my completed manuscript to my lovely editor, Simone from Seattle, and my other lovely editor, Kate from Brooklyn.
To give you an overview, the book covers the bases of figuring your new self out as you begin the unpredictable journey that is motherhood.
My Hope For This Book
My hope for this book is to create a modern mom movement in which laying everything on the table in the realm of new motherhood isn't just acceptable, but celebrated. My hope is for a new mom to read this book and be able to completely relate. My hope is for that new mom to then begin embracing her new life instead of struggling through it.
It is my story — or more specifically — my journey from the moment I found out I was pregnant up until my son's fourth birthday. And I truly, from the depths of my soul, hope the book helps women who are struggling with mental health issues, postpartum issues, and the general overwhelm and loneliness that is the reality of new motherhood.
That said, I'm asking what you would like to see in the pages of this book. Please let me know in the comments (or email me back!). After all, I'm writing it for you!
As always, thank you for reading.
Be you.
XOXO,
Ashley