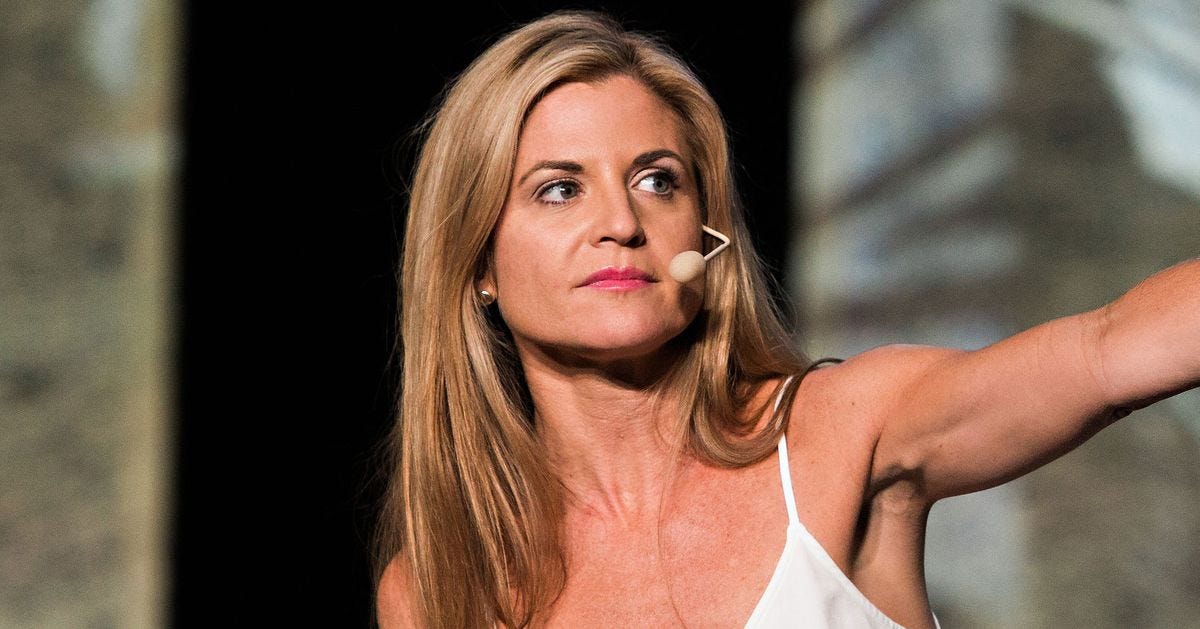 Glennon Doyle — author of Untamed & my new favorite person (pictured above) — says that "Heartbreak delivers our purpose," and therefore, our people.
What does she mean by this?
She says we find our purpose in life when we ask ourselves:
Where is the pain in the world that you just cannot stand?
---
And It Got Me Thinking…
If you're stumped in life — particularly in finding good people to work with, collaborate with, and just hang out with and rely on in general, I think G could be onto something. I also think it doesn't have to be a global issue or heart-wrenching problem to serve a cause and a purpose for yourself and for others.
I believe it can be a fun problem, too. Like not being able to find people who understand the importance of kimonos. (Are you guys out there?) Or experimenting with homegrown coffee plants to see what produces the best-tasting coffee beans.
Making people smile and laugh is also solving a problem. Providing entertainment (through conversation, comedy, imagery, written content, etc.) is also solving a problem. And in the interim, it's leading you closer to your people!
Anything that makes people feel better — mentally, emotionally, physically, financially, whatever — is solving a problem. Just my opinion.
Follow Your Curiosity, Find Your People
I think in addition to asking ourselves about the pain in the world that we can't stand, we should also be following our curiosity. You know, things that we are naturally drawn to and want to spend our days doing?
For me, it's being intrigued (not skeptical) by new people I meet. I believe everyone has a story to share, which has the power to help someone else. And so it makes sense I enjoy reading and writing. I want to know the stories, and I want to create the stories.
I think when people say they don't like their job or they want to change career paths, what they're really saying is, "I don't know how to make money in a meaningful way, and I want to know how to do that, and I want to do it with people who are as excited about it as I am."
SO! In a quest to finding our people — other humans that get us/celebrate us/support us/cheer us on/love us — we HAVE to be our full selves while in our pursuit. Our truest, most authentic, most beautiful versions of ourselves, that is.
Otherwise, we're attracting the wrong people. And for the wrong reasons.
---
I'll leave you with this Glennon quote:
"If you are brave enough to accept that (heartbreak) delivery and seek out the people who are doing that particular world-changing work, you find your people. There is no bond like the bond that is forged among people who are united in the same world-healing work."
Takeaways
Finding our people is intertwined with finding (and accepting) our purpose. Maybe you find your purpose first, and the people follow. Or, you find your people (or maybe it's just one other person), and together you forge your destiny.
Lean into your purpose, but also lean into your authenticity. And into your weirdness. The world needs it.
Thank you for reading! May your Tuesday be filled with fun people who uplift and inspire you.
Be you.
XOXO,
Ashley
PS! If you think your friends would benefit from Ashley's Newsletter, please do tell them to subscribe.