Cures for the Afternoon Slump
Jumping jacks! Espresso! A cold shower! So many options! An important thing to note on this, though? 2 pm fatigue isn't our fault.
My mood today — a little bit bitchy, but in charge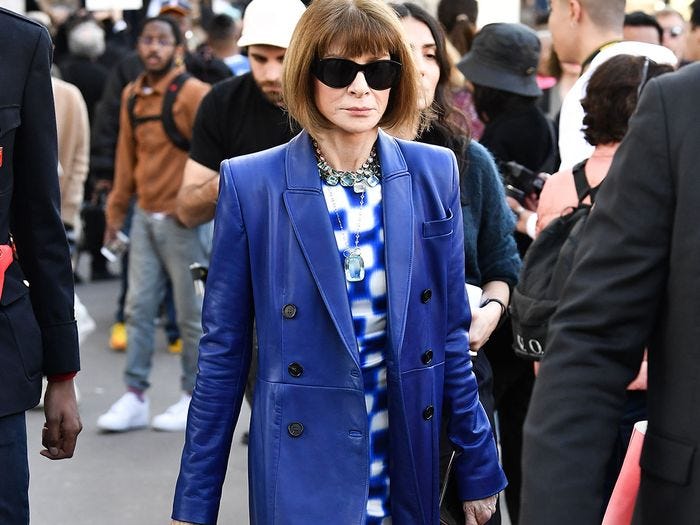 Every day, around 2 or 3 pm, I feel like I'm in the first trimester of pregnancy — severely fatigued, and pissed off that I'm severely fatigued, to the point where I can barely move my body, let alone my brain.
Obvious contributors are winter weather, being stuck in the confines of our walls, and, perhaps not so obvious, our bodies' circadian rhythms naturally dipping between 1 and 3 pm.
Blame it on biology, but I just want it to stop.
To combat the frustrations of afternoon fatigue, I've been doing the following pretty faithfully. The second I feel my eyes droop and my mind switch from energetic and productive to tired and lazy, I put my tennis shoes on and go for a walk around my neighborhood. I'll turn it into a 1-hour power walk (while listening to a good podcast) if I can convince Cy to stay in his stroller. If not, I'll turn music on and switch from work mode to clean and/or play mode for 30 minutes or so.
I usually can't drink coffee past 11:30 am, and I hate tea. So those are out. Chewing a piece of bubbly gum or spicy gum actually does help bring some spark back, but that only lasts so long.
If you're truly desperate, you could give nootropics a whirl. I tried them a few years back and can't really remember if they worked or not. As with every product, there are many different brands and types to choose from, so I can't recommend who to trust because I don't know yet. I'll order some in the next few weeks and get back to you.
Afternoon fatigue quick hacks
Go outside

Do a midday workout

Splash cold water on your face (or plunge your body into a cold shower)

Brush your teeth

Do a 5-minute meditation

Switch tasks (turn off your email and do a little healthy online shopping browsing)

Listen to music

Light an invigorating candle

Chew some tasty gum

Research nootropics and order them (or wait for me to tell you if they work or not)
In unrelated news…
Here are the books I am impatiently waiting to arrive at my doorstep. If you're looking to get your hands on some good self-helpery reads while we wait this self-isolationism out, unconventionality is the theme of these books, and that is precisely why I purchased them.
Naturally Tan by Queer Eye's lovable Tan France
The Upside of Being Down by the brightly styled, woman of brilliance and mental health advocate Jen Gotch
Buy Yourself the F*cking Lillies by newbie author Tara Schuster
Soulbbatical by Shelley Paxton
I hate when people say this, but Happy Hump Day.
XOXO,
Ashley