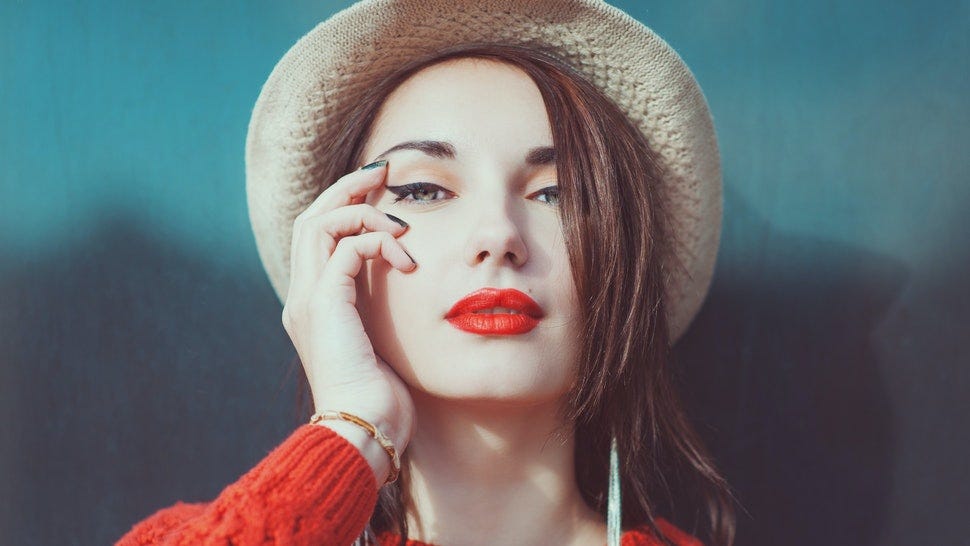 Why the crass headline?
To get your attention, perhaps. But also because the term "self-confidence" is misleading. Your confidence doesn't come from you. It comes from other people. I learned that from a brilliant podcast interview with Simon Sinek. If I remember which one it was, I'll send a link.
In this, "The Irony About Self-Confidence" article, Sinek says this:
"Self-confidence is not a battery that you by yourself can charge and all of a sudden be self-confident."
In essence, he's saying that self-confidence is like a battery that is charged — but by other people.
---
I talk a lot about this in my Modern Motherhood book — that confidence was never something I felt I needed to keep up with or work on to keep my spirits high. I was naturally outgoing, naturally sociable, and overall pleased with who I was.
After I had my son, things in the confidence realm changed. Becoming a mother overnight was terrifying. Body image + ability to parent + emotional unstableness was a quick recipe for lower than dirt self-esteem. And it took years to get my carefreeness and I-love-my-life-ness back. And still, confidence is like identity — it isn't fixed.
That said, you have to work at it to keep it strong. The question is, how do you do that?
---
I asked a therapist the other day about Neurofeedback, when he told me our brains are like muscles that need exercise every day — just like our bodies. And it made me think, if I'm not willing to skip a physical workout, why would I be willing to skip a mental workout?
So, now added to my self-improvement mornings, in addition to…
Meditating on my fantasy-day-in-the-life letter

Getting a workout in

Checking in with my personal/professional motivations
is reaching out to someone (anyone!) asking for advice on whatever is on my mind that day.
Instead of wasting time asking myself why I need this self-esteem boost, I'm just accepting it, and doing something about it. Life isn't fun when we're caught in a web of worry.
So, if you feel like you can't pick yourself back up, ask someone else to do it for you — be it your best friend, your sister, a therapist, or whomever makes you feel like you are fabulous. Scratch that. Remind yourself that you are fabulous.
Conclusion
When you feel deceived or rejected by people, you're going to turn inward, asking yourself questions like, "What's wrong with me?" and "Why did I do that?" No one is immune to that feeling. We all come across shitty people and shitty situations where our self-esteem gets rocked. Falling down isn't the hard part. Rising up is.
Think of the people in your life who make you feel like you can do and be anything — no questions asked. Maybe it's your mom. Maybe it's your friend or your boss or your husband. Whoever it is, reach out to them anytime you're in need of a self-esteem pick-me-up. We all need that external validation from time to time. I might even go as far as saying we need it every day.
Want to know the cool thing that happens when you reach out for help? The person being asked for your help gets a confidence boost, too, because they feel good that you reached out to them.
I love win-win situations.
As always, thank you for reading, and let me know what you feel like reading about this week. Find your confidence squad. Happy Tuesday!
Be you.
XOXO,
Ashley
PS! I'm taking a whack at hypnotherapy this week through this app — I'm sure it's not as powerful as being face-to-face with a hypnotherapist, but it's what we've got to work with right now. I'll let you know how it goes.