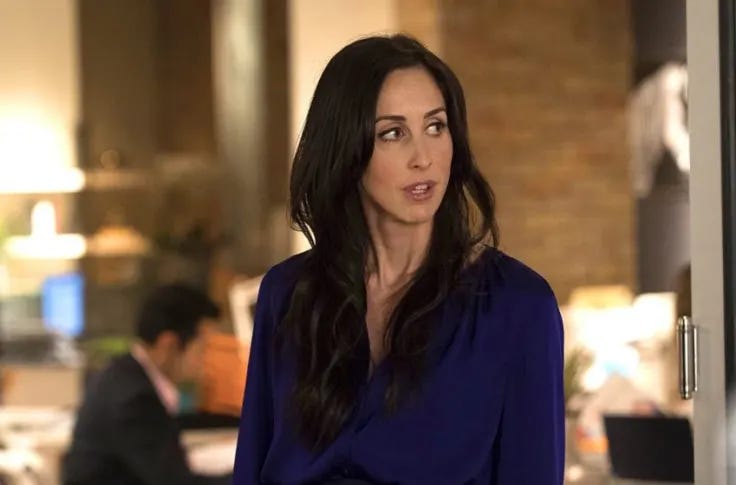 Yesterday I talked about non-negotiables in relationships. But what about non-negotiables in motherhood?
Let me get one thing straight. All moms are working moms. I have decided the labels we give ourselves (and hence, given everyone else permission to use them for or against us) are irrelevant. Stay-at-home mom, work-at-home mom, corporate mom, freelancer mom…I'm over it.
We all work. We are all working moms. Speaking of, if you haven't watched Workin' Moms on Netflix, you really need to.
---
I told a friend the other day that I view motherhood as work, and work as my reprieve. I realize this may be the case for me, and probably others like me, who spend the majority of their days with their kids — rather than the majority of their days with their coworkers.
But let's face it. Most of us are still in some version of quarantine. So really, we're all "stay-at-home moms" right now.
---
Because my schedule is so flexible, I have to remind myself that my career goals are equally as important as my mom goals. And — this is important — keeping my mind right in the realm of work and play doesn't just happen. It's a conscious effort I have to make every day to ensure my professional goals are being fulfilled just as much as my personal goals are.
For that reason, certain things have to be prioritized. In the face of career & motherhood, my non-negotiables for being more than mom are:

Uninterrupted time to write (4 hours per day is ideal)

Uninterrupted time to work out (1 hour per day is ideal)

Spending quality time with friends (3x per week is ideal. Once per week is essential)

Spending quality time with my husband (1 hour per day is ideal)

Doing something fun/new (one day a week is ideal — like going out to eat, exploring new terrain, and socializing in some capacity with humans other than my husband and child)

Ideating my clothing line (however long I feel necessary — lately this has been on Sunday afternoons)
What are your non-negotiables? What makes you more than mom?
Takeaways
You can't take care of your family until you take care of yourself. And you can't take care of your work until you take care of yourself.
You come first, always. Your mental health, especially. But the things that follow like getting dressed, looking presentable, and overall feeling equipped to conquer your days are equally as important.
Happy Friday! The sun is shining and I can't wait to have a glass of champagne later.
Into this article? Subscribe below to get Ashley's Newsletter delivered to your inbox thrice a week. They typically come in super short snippets, and are applicable to the modern mom, but women in general, looking to lead a life of fabulosity.
In case you missed this week's articles, here they are:
Be you.
XOXO,
Ashley