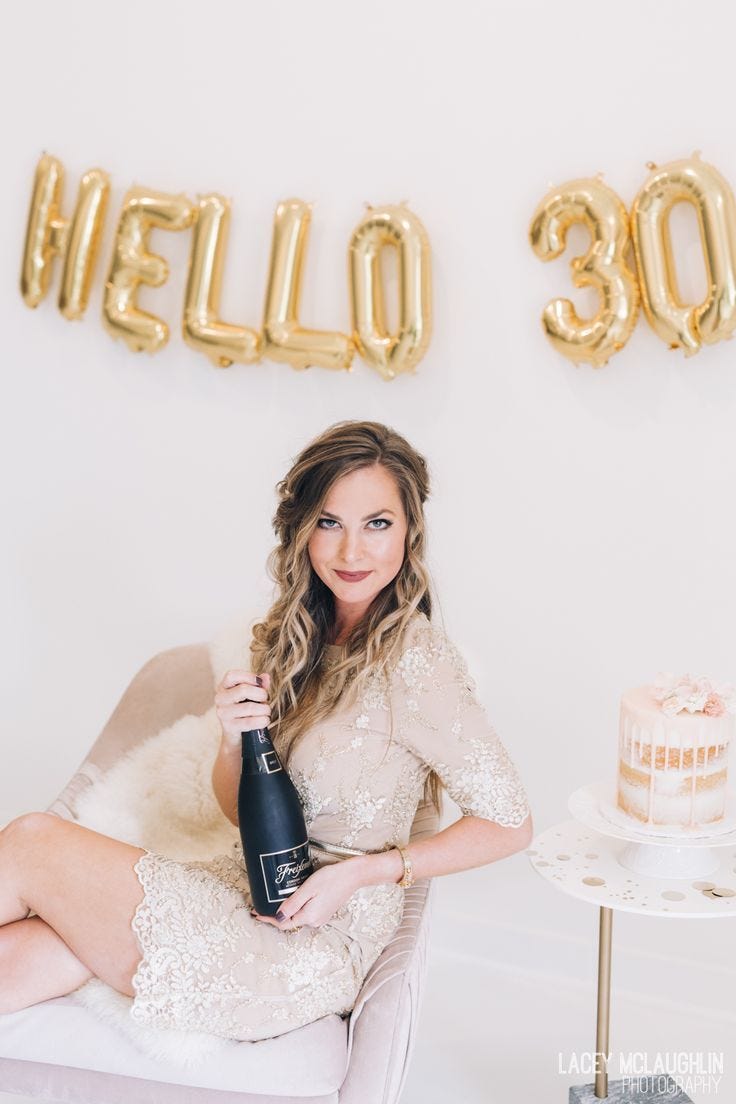 Abandon the 20s…Step into the 30s.
This is what my Peloton instructor says when she wants us to crank up the resistance on our bike. But it's also a metaphor for letting go of who we were to be who we are.
It's my best friend's 30th birthday today. And yesterday she said to me, "I've got mixed emotions. Where did my 20s go?"
---
And It Got Me Thinking…
Our 20s were a time of exploration and adventure — dating was thrilling, friendships were everything, and life was one big party — so it's natural to think you can only go downhill from the euphoria felt during a decade without responsibility.
Enter our 30s. A time for marriage, babies and career. I'm of course speaking on behalf of the select group of people this stereotype/statistic applies to. But no matter the age group, we all graduate from who we once were to who we are now, and if we're lucky, to who we ultimately want to be.
Talk Thirty To Me
My 30th birthday was one of the best days of my life. My husband threw a surprise party for me and pulled it off perfectly. It was small, it was during the day, it was stocked full of fancy champagne and fresh sushi, and Madonna was playing.
Give me a room full of my favorite people, crisp champs, carefree conversation and fabulous music, and my satisfaction level is tied over for awhile.
That's a big (and better) difference from the 20s to the 30s — you realize the trendy rooftop bar + lots of people (who you may or may not give a damn about) doesn't usually result in the best memories.
As we get older, our friend groups become smaller, our families become more significant, and it's less about the status and more about a good time.
---
Everything Is A Tradeoff
My 20s were a time of insufficient funds and Sunday Fundays. My 30s (so far) are a time of following the path that's right for me, not what's trending.
Growing into a more mature version of ourselves doesn't have to mean a more serious and boring version of ourselves. It can mean getting excited about something a bit more substantial than 1/2 off bottles of wine on Thursdays — such as a cool business venture, another child (eek), or the profound realization that where you live isn't near as important as who you spend your time with.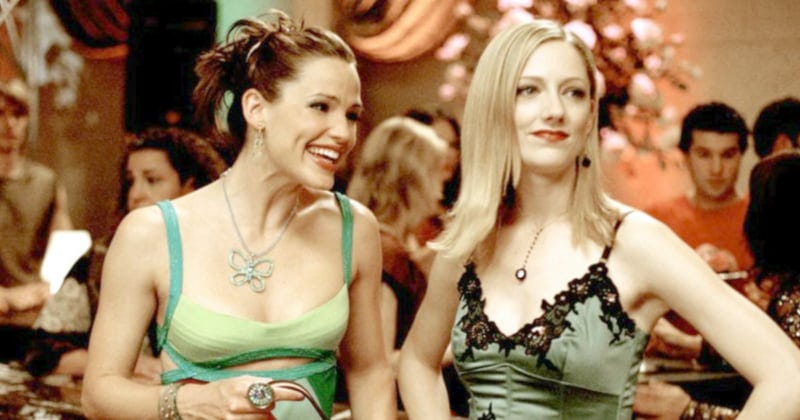 The Funeral of Youth?
I have also heard of the iconic 30th birthday as "the funeral of youth." Which I kind of hate to admit is pretty accurate. And funny.
While both semi-accurate and laughable, I like to think our 30s are our 20s more sophisticated, more level-headed (and better dressed) sister.
To every woman turning 30, and to every woman 30+ who needs a keen reminder, here are the perks of growing out of crop tops and into pantsuits, as I see it:
Perks of Being 30
Self-indulgence is replaced with self-awareness

You're proud of your authenticity, not ashamed of it

Professional uncertainty is replaced with a greater sense of stability

Your confidence will soar — about your body & your aspirations

You no longer have tolerance for drama

You know your limits and you respect them — for me, this is knowing I can't have another glass of wine when everyone else gets another round. It also means I have no shame in wanting to be home by 9 pm.

Your sensitivity to things people do and say is lowered

You take things less personally — I'm still working on this one, but it's gotten way better

You are now sexy instead of cute

You realize everything is temporary — the good, the bad, the burdensome, and the fabulous
Takeaways
The fountain of youth is a mindset. We might miss the invincibility mentality of our 20s, but we look and act better in our 30s. Ours 30s (and our lives) are what we make of it.
Happy Wednesday! Wednesdays have become my favorite day of the week due to my standing therapy sessions, prolonged "Workout Wednesdays," and as of today, the kickoff to beach days!
Happy 30th birthday to US…today and the rest of our days.
Be you.
XOXO,
Ashley