3 Happiness Hacks For a Better Day
And when practiced daily, a better life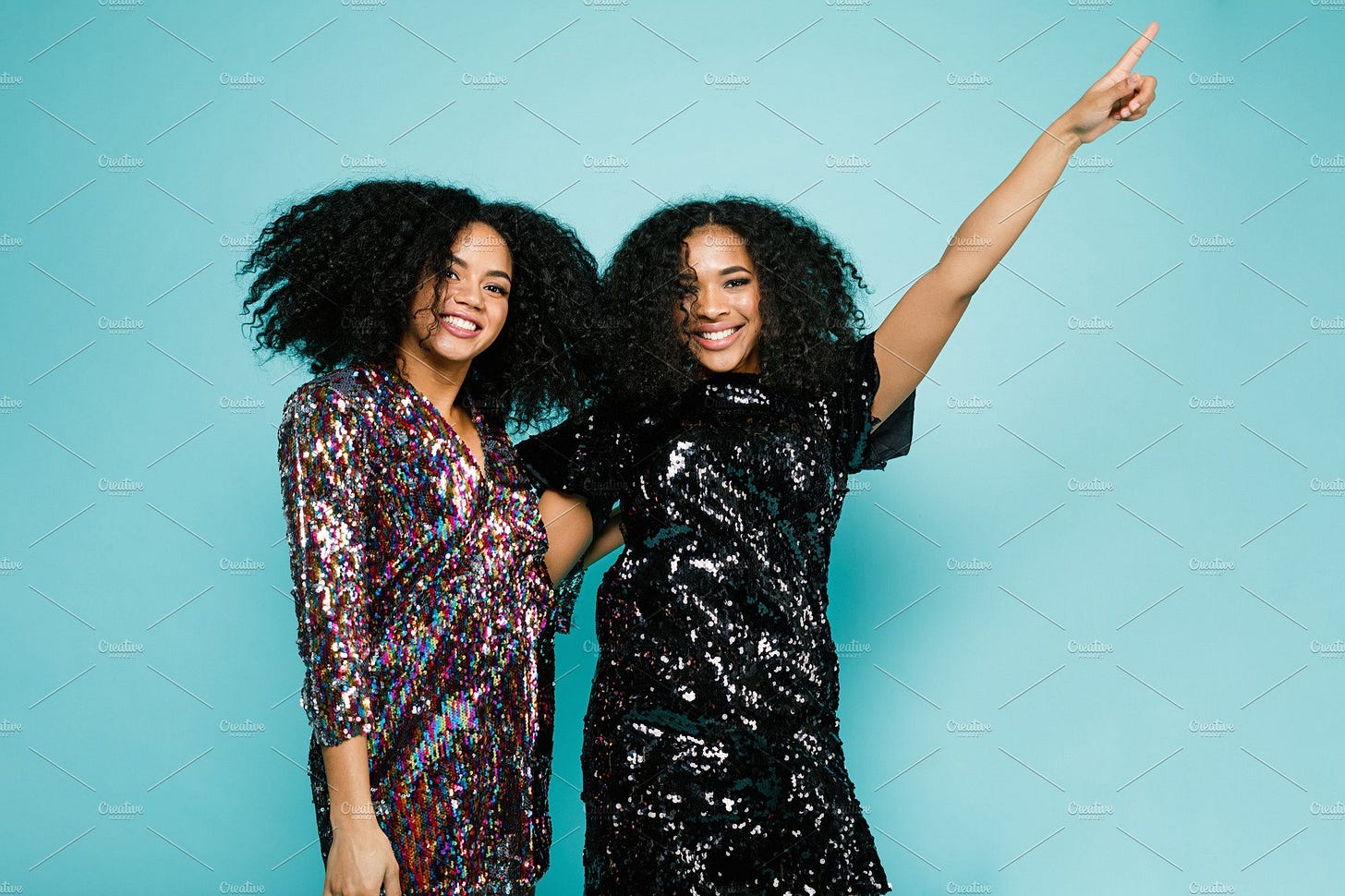 After a long holiday weekend, we're ready to come back to the basics of routine and productivity. And while today might feel a bit like a Monday, I'd go out on a limb to say the majority of us are welcoming the quiet — if you aren't homeschooling your kids, that is.
Today, we are Taking A Sip of Happy.
---
The pursuit of happiness is not and can not be a solo endeavor. Shawn Achor wrote a book about it. And he had fabulous points.
That said, getting happy — and staying happy — is sprung only from confidence. And how you obtain confidence is not a one-size-fits-all concept, and it certainly doesn't come from just one thing. It comes from a combination of lifestyle habits that literally anyone can do.
Here are 3 Happiness Hacks For a Better Day, and in turn, a better life.
1. Lead a healthy lifestyle through eating right + exercising + getting enough sleep.
This isn't new information, so I hate to repeat both myself and the trillions of articles out there touting this, but there is no shortcutting it. And don't think that having a balanced diet and getting enough sleep is enough. Or that exercising and eating right counteracts the measly 4 hours of sleep you're getting.
You need to do all three. And you need to do them every day.
2. Self-mantra your way to confidence.
I have noticed an immense shift in my mindset from the practice of self-mantras. Over the past month, I have become a more confident being by repeating three phrases every morning and every night:
I give myself permission to live how I want to.

I make my own decisions.

I deserve happiness.
I'm more outgoing with new people I meet. I speak up when I feel like I'm not being valued with work. I look forward to the day instead of consuming myself with worries that never end up mattering. My husband and I laugh with each other at the end of the day instead of rolling our eyes and complaining we're tired.
If you need some self-mantra examples, look at Mantra Wellness's Instagram page + We Are Feel Good's feed. They are both killing it in de-stigmatizing mental health issues and paving the way for a self-acceptance revolution.
3. Bring people in
This one is oh so crucial. And not just because Shawn said it. Great relationships truly are the pinnacle of the life. You can not have a bad time when you're in the company of good people who support + celebrate you, but most of all, get you.
Add good conversation with great food, wine, and music to the mix? That is the good life. Taking time to find your people makes all the difference in feeling like you belong. Which we all do.
Takeaway
Take these tips one day at a time and witness yourself becoming a calmer, more present and more productive you. Progress, not perfection here.
---
Thank you for reading! Who do we talk to about restructuring the workweek so every weekend is a 3-day weekend?
Be you.
XOXO,
Ashley
PS! Are you new here? Welcome to Take A Sip. The Tuesday + Thursday newsletter that provides you with advice and life lessons meant to make your mind happier. Some days we will Take A Sip of Confidence, others A Sip of Style, and others yet A Sip of Wellness.
Have questions or want to collaborate? Email me: ashley.lauren.alt@gmail.com. Unlike text messages, I respond to emails in a timely manner and actually enjoy receiving them.