11 Instagram Accounts to Follow to Feel Good
Looking to feel uplifted? Inspired? Un-bored? BETTER ABOUT YOURSELF? Read on.
This is Gala Darling. Queen of creating your dream life.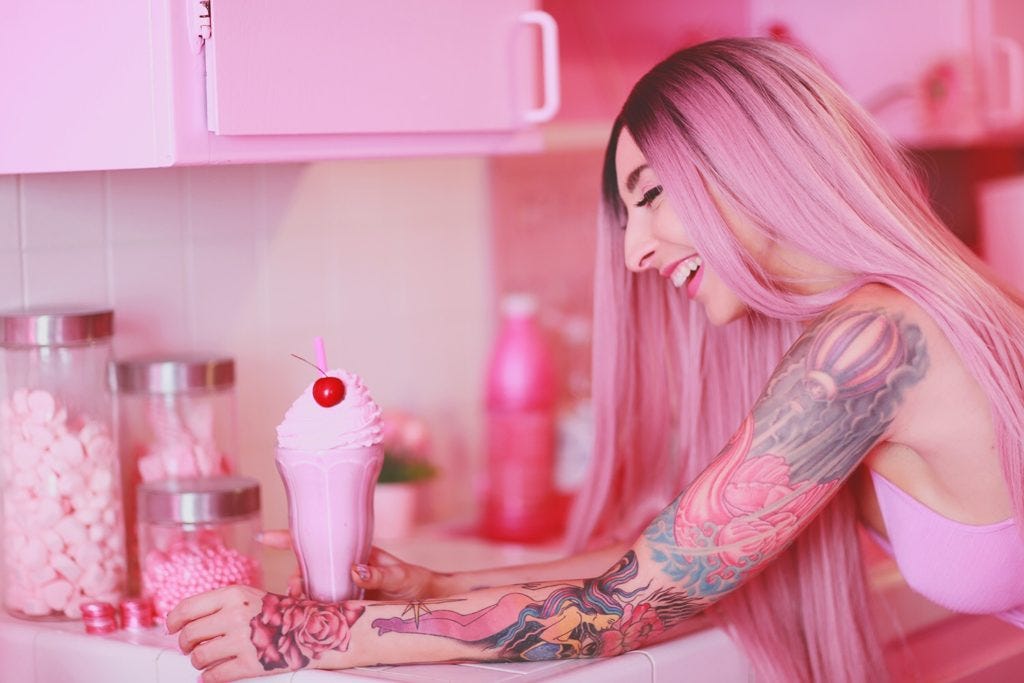 Does your Instagram need a positivity reboot?
Introducing Social Media with Purpose…
A few months back, I unfollowed every account that made me feel bad — aka not happy enough, not successful enough, not pretty enough, not "mom" enough, not enough period.
And in place of the fake influencer accounts that were happily deleted from my feed and my life came inspiring and uplifting and feel-good accounts that I look forward to coming across.
So! I'm trying an experiment this week. I'm going to engage with people on social media instead of just scrolling and occasionally liking. I'm even going to COMMENT on posts that speak to me, and see where it goes from there.
Maybe a friendship will be born? Maybe a partnership? Maybe a collaboration or business venture? All I know is I'm tired of defaulting to mindless social media checking and scrolling during lime lulls in the day. And let's face it, there are too many of those right now to not be purposeful with what and who we fill our minds with.
For Mental Health
@heytiffanyroe (her podcast, Therapy Thoughts, is really good)
@mindfulcounseling (this mental health studio normalizes therapy + mental illness in a way that is actually cool)
@galadarling (a feminine + truly badass approach to living the life that you desire). She is the pinky, tattooed one pictured in this newsletter.
For Style
@aninebing (looks that are simple + understated + sophisticated)
@shopbando (colorful + happy + positive + 70s vibe)
@whowhatwear (they have the best articles on how to dress better + where to buy affordable/stylish clothes) @whowhatwear.uk = sister account that is equally as fabulous
@hatchgal (mainly maternity, but if oversize + casual is your jam, it's worth checking out)
For Parenting
@themompsychologist (good for skimmers who like lists + mindful parenting)
@themomsview (they have a YouTube talk show which I have yet to watch. I like this one because it's all about friendship)
@momsdonthavetimetoreadbooks (this one is for book lovers and is also a podcast)
---
Takeaway Tip: Unfollow people (even if they are your "friends") who just don't make you feel good. This applies to real life, also. Cut people out who are not serving you, and invite people in who are high-vibe and fun and encouraging.
May your Tuesday be filled with good vibes.
If you're wondering where I get my good vibes from these days, they usually come from strong coffee + Peloton cycling class + self-improvement book + pink lipstick + a tall glass of red wine or champagne.
Thank you for reading!
Be you.
XOXO,
Ashley