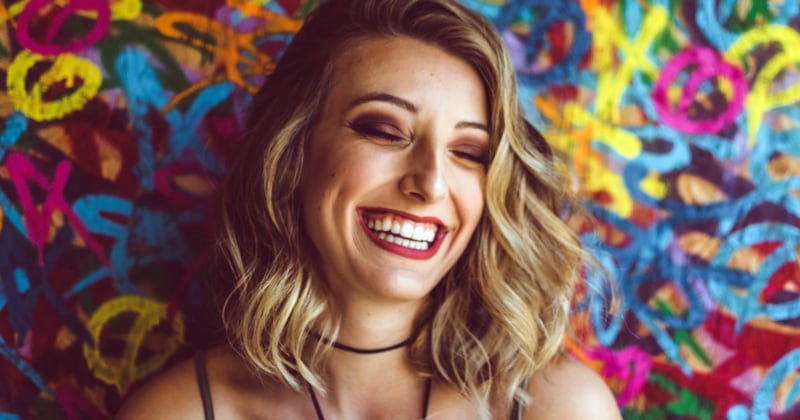 We all get stuck in the humdrum of life from time to time. When it's the same thing day in and day out, there's only so much a new candle or new pair of shoes can do.
How do we break the (blah) routine cycle?
We ask ourselves what we want out of life, who we really want to be, and perhaps most importantly, why we want the things we do.
---
And so, I encourage you to…
Imagine your dream day. Not a vacation day in Bora Bora. Your dream reality in the city you live in, with the family and friends you have right now.
My dream day is as follows: Wake up bright-eyed and excited for the day, go to SoulCycle, make an excellent latte, get dressed in a fancy-but-pajama-like outfit (head to toe silk + pointy heels), swipe on my Cruella red lipstick and take my kids to school.
Once they're out of the house, I ease into my day by writing my modern mom newsletter + answering emails.
By late morning, I have a meeting with a source for my magazine advice column (preferably at a Restoration Hardware Arts Cafe type of place), followed by a meeting with my editor at a trendy coffee shop for my upcoming book.
I close the afternoon out with a styling consultation with a client from my clothing brand at her home. I pick my kids up from school, and we ride our bikes to a local bookstore. When we get home, my husband and I cook dinner together, and unwind with a bottle of wine with music playing in the playground.
Our friends venture over for an evening backyard gathering, chatting about our days and planning future vacations together. Once they leave, my family gets into their PJs, we make popcorn, and watch a movie together in our home theatre.
That's my dream day. It's attainable yet dreamy. The point is to be as specific as possible, talking about what you're wearing, how you're feeling, who you are spending time with, what your surroundings look and smell like, etc.
How do you manifest your dream day?
You write it down on a piece of paper. You read it every morning when you wake up, and you pretend like you're already living it. The only difference between reality and fantasy (until your dream life is indeed, manifested) is the simple fact that you're the only one that knows about it.
Important note: Your dream day will change as time goes on. I did this exercise last year and my daily going-ons have shifted, but my core dream life is still there.
Try it out. If nothing more, it's a fun way to reveal what you want out of life in the realm of work, play, and relationships.
Thanks for reading! My productivity is back in action so I'm going to take full advantage before the weekend. Happy Thursday.
Be you.
XOXO,
Ashley